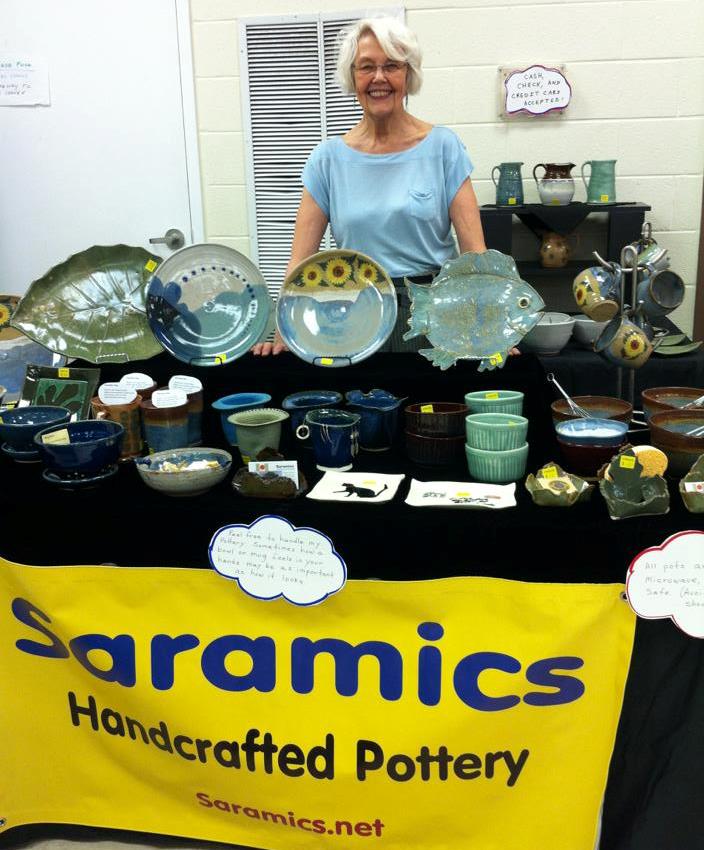 About Me
I began working with clay in the 1970s, throwing pots on the wheel as well as handbuilding pieces. Raising a family, returning to school, and working as a psychiatric nurse at the National Institutes of Health took me away from ceramics for several years, but now I am delighted to have returned to pottery with a renewed focus and new ideas. I work out of my studio in my home in Maryland. I am a member of Montgomery Potters.

About My Work
I grew up in the country, am an animal lover, and dabble in gardening. I often incorporate nature motifs in my work. This may be in the form of animal figures; impressed, sculpted, or drawn leaves or flowers; or perhaps vines used as decorative or functional additions.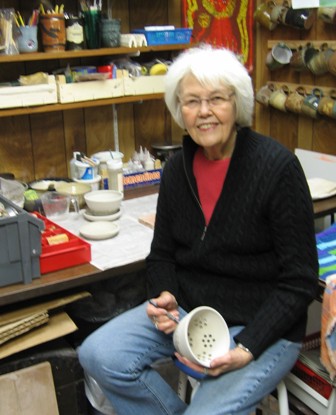 I work with stoneware clay and some porcelain. My pieces are bisque fired and, after glazing, fired to cone 6 in an electric kiln. They are dishwasher, oven, and microwave safe. I use only food-safe glazes on pieces meant for eating or cooking.

Although I do create purely decorative pieces, I enjoy producing functional ware. Pottery that highlights the beauty of prepared food and enhances the pleasure of eating is my goal.

To order:
Some pieces pictured on my website may still be available for purchase. If the exact item shown is not available, a similar item can be made (please allow several weeks for creation).

All prices are in US dollars. Shipping charges apply to all orders and 6% sales tax applies for Maryland residents. International orders are welcome, but be aware that additional customs charges may apply.

Contact me at sara@saramics.net for prices and ordering.

I also make pieces to sell at craft shows and pottery sales in the Washington, DC, area.